CONFERENCE – 'Be Ready' – January 14th – 16th
As we gather together in January, our goal is that our hearts would be further softened and "Readied" for Him to fill and occupy us. Our hope and prayer is that this time together will be a further spurring on towards Him in a way that would produce true inward readiness, so that we can know His mind and heart and become vessels that carry His testimony and light amidst the growing darkness. May our hearts long for the "ready-ing" that His inward life produces, and may we further submit to Him in that process.
"Be dressed in readiness, and keep your lamps lit" – Luke 12:35
in Him,
Terry
Conference information:
Date:
January 14-16th, 2022
Times:
Friday |  1/14 – 7PM
Saturday |  1/15 – 10AM & 7PM
Sunday |  1/16 – 10AM & 7PM
Speakers:
Terry Bennett | Josiah Bennett
We are excited to be welcoming our dear friends
Shawn and Allison Lombard
to lead us in praise and worship during our time together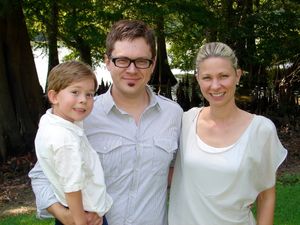 (Harbinger Song Ministries – https://www.shawnlombard.com/home)

Venue:
The Gathering Church in Vanleer, Tennessee (4451 Hwy 49 W. Vanleer, TN 37181)
Livestream will be available during the conference
Doors will be opened 30 minutes before meetings begin.
NO CHILDCARE PROVIDED,
Please make your own arrangements for your children &
also any water/drink needs. Thank you!
Hotel Recommendations:
Econo-Lodge : 025 E Christi Dr, Dickson, TN 37055
Riverview Inn: 50 College St, Clarksville, TN 37040
Country Inn & Suites: 3075 Wilma Rudolph Blvd, Clarksville, TN 37040
La Quinta Inn & Suites: 251 Holiday Dr, Clarksville, TN 37040
Please keep in mind that the small town of Vanleer, in which the venue is located,
is directly in between Dickson and Clarksville, and it is about 30 minutes to either.
We have provided recommendations for both cities but want you to note that
the Clarksville area is a larger city with more eating and lodging options.
If you have any questions please feel free to email us! tn.terrybennett@gmail.com
Categories:
The Gathering Updates